A joint Muslim Student Association and Union of Jewish Students proposal to create a kosher and halal station in an on-campus dining hall received unanimous support.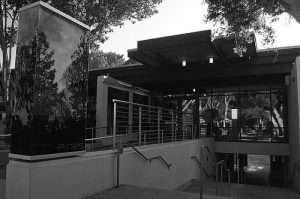 At their meeting on May 14, A.S. Council voted to endorse halal and kosher dining options at on-campus dining facilities in light of Muslim and Jewish students' dietary needs. The Muslim Student Association and Union of Jewish Students collaborated on a proposal to A.S. Council to create a halal and kosher meat station in dining halls on campus. The Resolution to Improve Halal and Kosher Dining Options on Campus was unanimously passed by A.S. Council in a 29-0-0 decision and will be taken to Housing, Dining and Hospitality for consideration.       
MSA and UJS requested a new dining station in one of the current dining halls on campus to provide halal and kosher-certified meat. According to MSA Vice President of External Affairs Ramsha Shakil, this is just a starting point and MSA and UJS aim to have halal and kosher meat stations in all six dining halls on campus. 
In a PowerPoint presentation by United Jewish Observance President Zev Hurwitz, UCSD dining halls did not offer kosher-compliant foods during Jewish Passover even though Passover-style specials were served in the dining halls. 
"If HDH passed our proposal," Hurwitz said. "We would be the first UC to do this, and it would be a big step for recruiting Jewish and Muslim students."
Annually, during Muslim Ramadan, HDH offers halal takeouts for observant students. 
"Students have different ranges dealing with [the lack of halal and kosher options]" UJS President Samuel Hauss said. "From compromising what they will and won't eat to completely refusing to live on campus." 
The Council of Provosts ­— which consists of the heads of all six colleges — endorsed the proposal on April 29. 
HDH currently has 1,200 kosher grocery items in the markets, including pre-packaged foods. However, Shakil said that the markets offer little to no halal-certified food items.
"Hot meals are definitely more preferable than cold packaged foods" Shakil said. "Students should be able to get halal options using the dining dollars they paid for."
UJS and MSA proposed to offer kosher and halal stations side by side in Revelle College's dining hall since the infrastructure is still undergoing construction, and it would be easy to create an additional station. If Revelle's dining hall is not available, UJS/MSA proposed Pines in Muir College as the next alternative due to its spacious layout. 
United Jewish Observance Executive Vice President Jonah Saidian said that HDH only needs to provide one additional personnel to supervise the new halal and kosher station, which has no significant impact to its budget.
At the A.S. Council meeting, Hurwitz explained that in order to make the food kosher and halal, the dining hall needs to establish separate storage, preparation and serving areas. 
Halal certified meat often has to be slaughtered in the Zabiha or Dhabihah way and cannot be cooked together with pork. Kosher-certified meat requires a complete separation of meat and dairy products, which requires a separate preparation area.
The joint proposal will still require approval from HDH. HDH did not return requests for comments by press time.
*Editor's note: Zev Hurwitz is the editor in chief of the Guardian.