Singer-songwriter offers a treasure trove of tracks showcasing her quaint sound and folksy roots
Good things really do come in small packages, and nowhere is this more apparent than in Rosi Golan's latest studio offering "Fortuna." The set of songs marks her first extended play, though the Israeli-born musician is no stranger to the studio, having released two full-length albums and received wide exposure in media. But for those who didn't catch her music in a J.C. Penney ad campaign, the film "Dear John" or the many television shows that feature it, "Fortuna" makes for an excellent introduction to Golan's delicate, whimsical music.
The opening track, "Your Forgiveness," flaunts the musician's vocal range in new ways: Golan starts off the track with a short a cappella stanza before her belt resounds against a simple acoustic guitar riff in the chorus. The result is a bittersweet romantic ballad laced with the poetic imagery of its lyrics: "For now the tide is out, water still in the clouds, hanging so heavy it hurts." The melancholy flavor of the EP continues with "Give Up the Ghost," a duet with Johnny McDaid. Strongly reminiscent of her past single "Think of Me," the quiet, gentle beauty of Golan and McDaid's vocals complement each other alongside an acoustic background. "Oblivious clocks on the walls run, 'cause time doesn't owe us a thing," they sing in unison, turning the hackneyed breakup theme into a wistful work of art — a typical mark of Golan's work.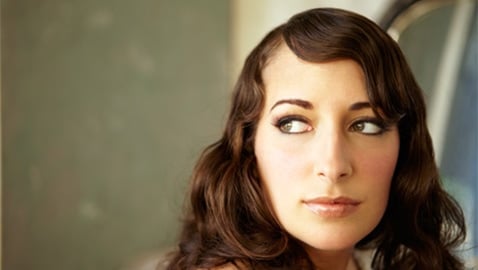 In every track of "Fortuna," Golan couples sonic simplicity with literate lyrics, a formula she has used again and again but that succeeds in never feeling trite or tiresome. Instead, each song feels refreshingly new, and a certain complexity in each track can be found beyond the plainness on the surface. For Golan, staying in her musical comfort zone works, contradictory to what she sings in "Give Up the Ghost" — "It's fortune that favors the brave ones." Her sweet and graceful charm allows Golan to stick with a tried-and-true path that never sounds stale. For that, listeners are quite fortunate.