UC San Diego stands on the precipice of monumental change. As the university ascends in educational prestige and continues to break application records annually, it has made the economic decision to capitalize and expand. Unfortunately, this expansion comes at the cost of leveling less densely populated but character-rich student structures to make room for towering behemoths that favor the cold efficiency of modern architecture. While these decisions may appear practical as they offer ample space for a projected 50,000 students, their broader consequences threaten the very essence of UCSD, creating a campus that has lost its individuality and capacity to inspire.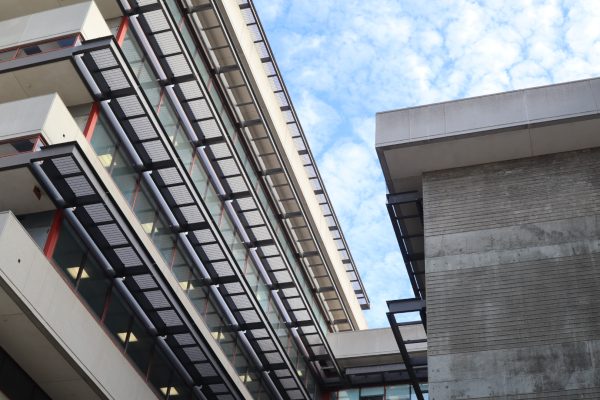 When I walked through campus for the first time, I was stunned by the architectural variety of personalities that surrounded me. Every 500 steps felt like I had entered an entirely new world and made all of the other universities I visited seem dull in comparison. My personal experience is likely shared by other students and underscores the profound effect of diverse architectural design, a facet of uniqueness that the UCSD College System prides itself on. For us students, the structures we walk past, study within, and identify with are not mere brick-and-mortar constructs. Rather, they serve as tangible representations of our university's ethos. Each building has a unique design and history that contributes to the intricate tapestry of UCSD's identity. 
Now, the proposed move towards architectural uniformity as a part of the Long Range Development Plan risks erasing the rich campus history. This strategic plan has resulted in the demolition of buildings like the cozy Marshall Lower Apartments that were built in the 1970s. Historically, these apartments were a part of the Lumumba-Zapata plan that revolutionized UCSD's direction as an inclusive and diverse institution. The building designs were heavily influenced by African and Mexican architecture, but now these historically significant buildings that housed generations of students are being replaced with the new Ridge Walk North Living and Learning Neighborhood. Current renderings show a striking aesthetic resemblance to the buildings recently constructed for Sixth College. This shift to demolishing historical structures for new look-alike buildings risks fostering an environment that lacks stimulation and inspiration — which are values that UCSD once believed in when it hired different architects for every section of campus to avoid drab and uncultured homogeneity.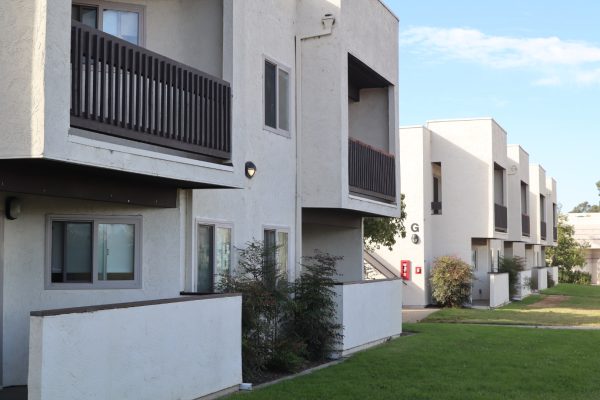 It may be tempting to dismiss the importance of architectural diversity by citing the undeniable need for housing, but it is important to remember that the environment plays a heavy role in student health and well-being. Evidence suggests that our surroundings may affect our cognitive function and well-being more than previously considered. A study spearheaded by Architectural Researcher Roger Ulrich at the Chalmers University Of Technology in Gothenburg, Sweden revealed that exposure to varied environments enhances cognitive flexibility and can reduce stress. In essence, diverse spaces breed diverse thinkers.
While there is no denying the housing crisis at UCSD, the university's choice to address it through demolition seems rash and, thus, uninspiring. The six new high-rise towers under construction are not identical, but they exhibit a uniform modern style and grandeur in size, potentially setting a precedent for a less varied architectural future. The transition to larger, more monotonous structures threatens UCSD's intellectual dynamism by turning places of inspiration into mere dwelling units. Accommodating students is not simply about providing a bare minimum place of residence; it is about making an effort to support and foster students' mental and physical well-being. Large, industrial dormitories can result in impersonal, hotel-like environments, where students become just another face in the crowd, rather than part of a close-knit community. By focusing solely on quantity, the university risks sacrificing the quality of student experiences, which transcend mere accommodation and delve into the realms of community, interaction, and belonging.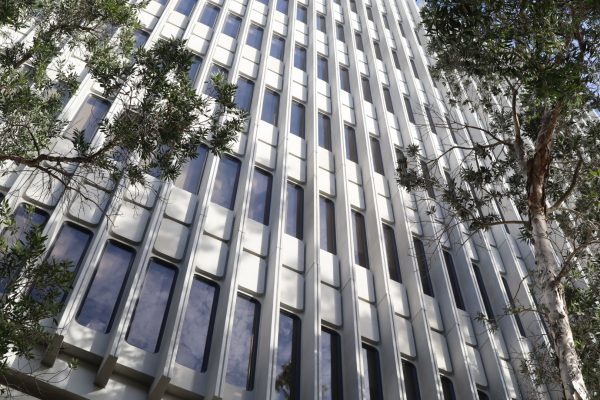 In terms of solutions, a middle ground exists. A hybrid architectural approach that integrates the old with the new can address the dual objectives of housing and preservation. Thoughtful renovations, for instance, can update older structures to meet contemporary standards while preserving their historical essence. Such techniques ensure that the university's growth does not come at the cost of its soul.
The initial costs of renovating older structures and the opportunity cost of choosing to not build high-rise residences can be daunting, but it is essential to consider the potential long-term benefits. Historical renovations, when executed judiciously, can attract considerable interest, funding, and even tourism. Institutions like Harvard University and the University of Cambridge have successfully retained their historical essence by choosing preservation over demolition — with examples like the Massachusetts Hall and the Old Schools buildings, respectively — thereby drawing global recognition and attention. Likewise, cities like Boston and Oxford that are renowned for their blend of the old and new stand as testaments to the economic viability of preservation. By forsaking this path, UCSD may lose out on not only rich cultural heritages but also opportunities for financial support.
In conclusion, while the pressure of a swelling student population certainly presents challenges, it remains crucial to evaluate the impact of architectural decisions. UCSD thrives not only due to its academic prowess but also its unique identity, born from a blend of history, innovation, and design. As the university stands at this crossroad, it must mull over the long-term ramifications of its choices to ensure that in the process of expansion, it does not forget about its heritage and the intangible elements that make the campus truly exceptional.