The Guardian took a look at the rankings of five of UCSD's sports teams (two men's, three women's) over the past 10 years to see how they were performing. Here's what we found.
Over the past 10 years, women's soccer has consistently won more games than they have lost. Graph by Nazior Rahman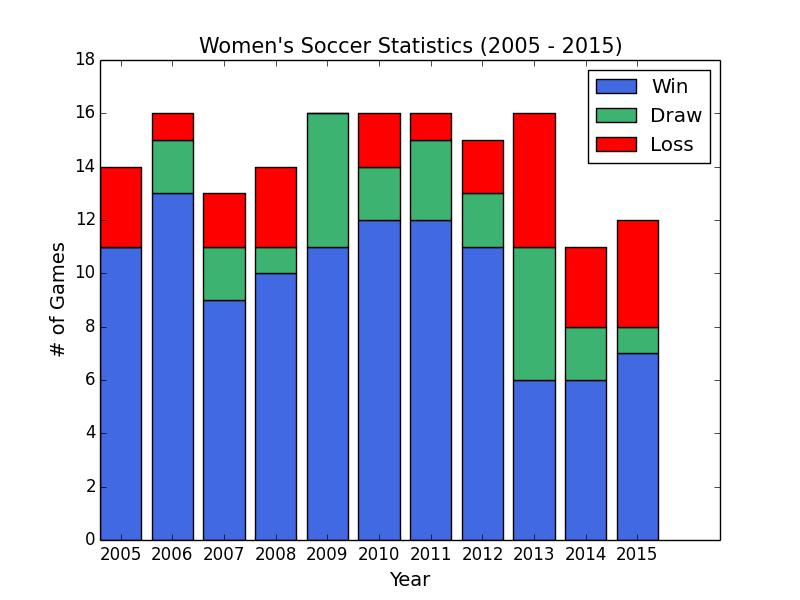 This year, the women's basketball team had a stellar game where they won by a record 58 points. Graph by Miguel Sheker.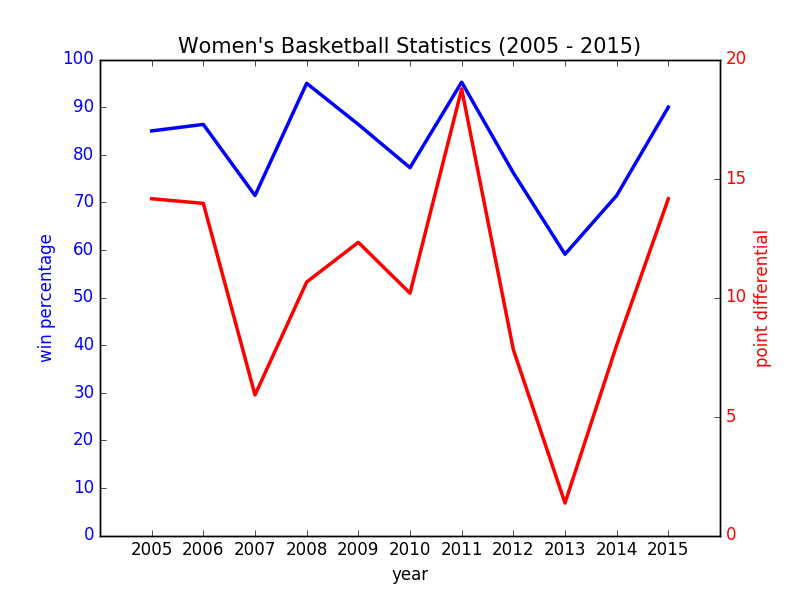 The red line indicates the margins which women's volleyball won games by; the higher it is, the better the win. Graph by Dieter Joubert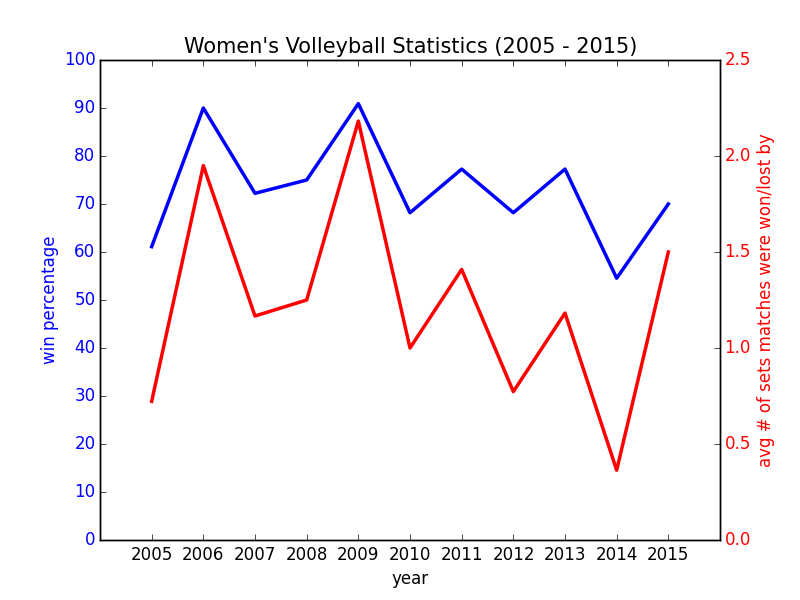 Men's soccer consistently qualified for the CCAA tournament, a good sign of team performance. Graph by Nazior Rahman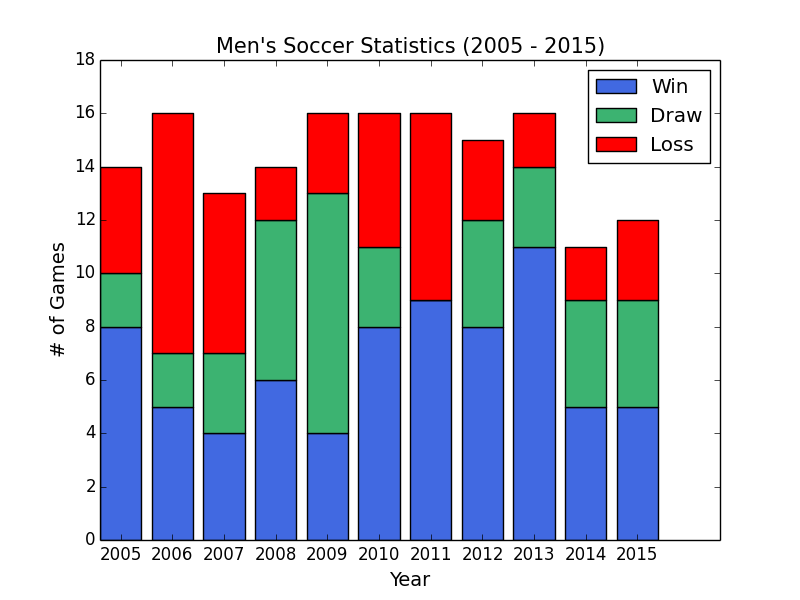 Only in the the years '08, '13, '14, and '15 was the men's basketball team's point differential positive. Graph by Miguel Sheker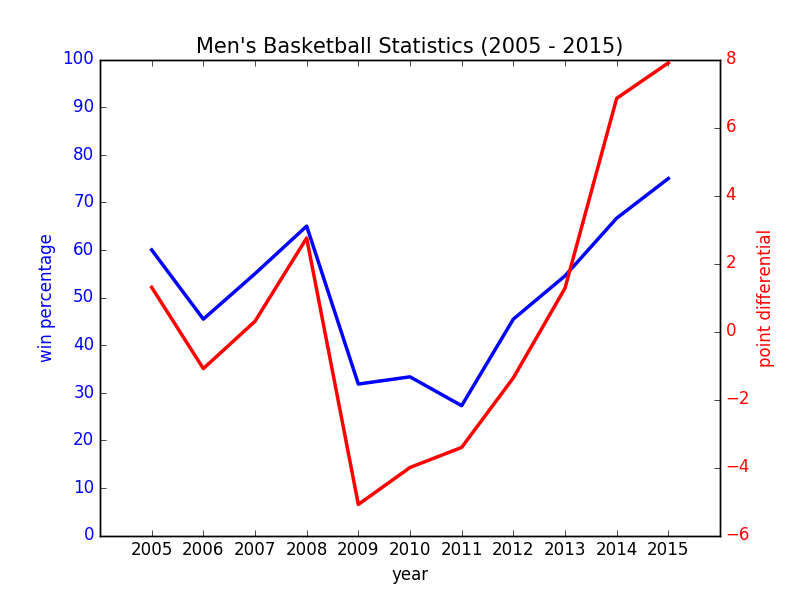 All data, code and methods can be found on the git repo here: https://github.com/dataViz-UCSDGuardian/sports_performance
Sports at UCSD are in good shape. For all the teams mentioned here, more games were won than lost in 2015.
Men's soccer has won games at a consistent and competitive rate over the past 10 years. While ranking for men's basketball team fluctuates from year to year, 2015 was a uniquely- high performing year. The team won 70 percent of their games this season, and had a record high point differential from the past 10 years.
However, the real stars of the show are UCSD's women's teams. The women's soccer team has consistently won at least half the games they have played over the past 10 years. Similarly the women's basketball and women's volleyball teams both scored more points overall during the season than they conceded. In addition both women's basketball and volleyball won a minimum of 60 percent of their games each year over the past 10 years.
Overall, the data shows that athletic teams at UCSD, especially the women's teams, are competitive enough to go D1. However, it is up to the students to decide if the campus is ready for the commitment.