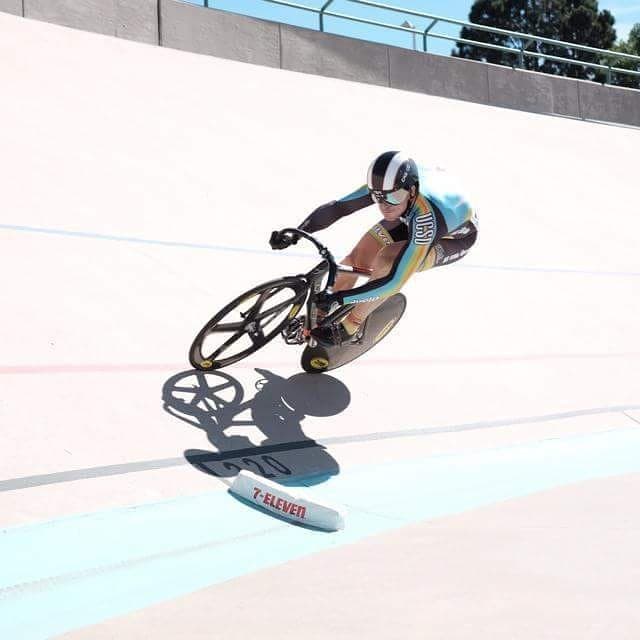 Cycling
UCSD returned this weekend from one of its strongest-ever showings at USA Cycling's Collegiate Track National Championships held at the U.S. Olympic training center in Colorado Springs.
UCSD had some great results, earning top-10 finishes in the women's individual pursuit (third), men's match sprint (fifth), men's 1,000m TT (eighth), women's scratch race (seventh), men's scratch race (fourth), women's team pursuit (seventh), men's team pursuit (10th) and co-ed team sprint (third).
Both Esther Walker and Eric Geier earned 6th-place finishes in the overall individual omnium, and UCSD as a team placed seventh overall. UCSD performed well on the 333m track, going toe-to-toe with some of the top teams in the country.
Men's Baseball
The Tritons continued their fall-season schedule in a scrimmage against Valhalla High School in El Cajon in San Diego County.
Sophomore Jordan Kassem got the Tritons off to a fast start with a single up the middle and then manufactured his own run with his speed. Senior Andrew Hinkle started the game on the mound for the Tritons and got three quick outs to start. The Triton pitching staff helped the Norsemen offense to four runs over eight innings and pitched relatively well. The Tritons were leading 7–5 going into the last inning but fell at the very end after a decision by the umpire in favor of the Norsemen. The Tritons play Valhalla High School again on Saturday at noon.
Men's Soccer
The UCSD men's club soccer team welcomed UC Riverside to the Sports Deck on Friday night for the second leg of this season's home and away series.
Both teams went into the break scoreless after a first half dominated by the Tritons.
UCSD seemed to find its stride in the second half with several close chances in the opening minutes. Firas Eid gave UCSD a 1–0 lead after a nice combination in the midfield.
Unfortunately, UC Riverside was able to find a late equalizer and the game ended on a tie.
UCSD played UC Irvine next and went into the half tied at 1–1. UCSD scored two more goals in the second half to seal the win and continue its undefeated season.