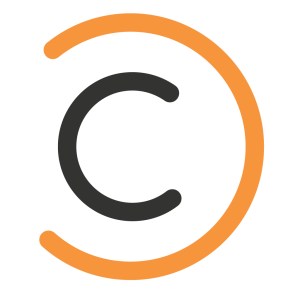 Once you grow tired of meals scraped together with a microwave or sharing a room with two other equally messy people, off-campus housing looks heavenly. But when facing a new community, commute and possibly eccentric landlords, the search for the perfect off-campus apartment becomes a daunting task. Looking for the right place can easily amount to days spent scrolling the "UCSD Housing" group on Facebook and being repeatedly disappointed.
That is, until someone had the idea of organizing all of the scattered posts into a searchable spreadsheet, now conveniently pinned at the top of the Facebook group. And that someone was Vinit Modi, a UCSD alumnus who has taken his spreadsheet and the entireUCSD housing search to the next level with his latest website, Campusly. Essentially an online rental database for college students, Campusly offers people with verified ucsd.edu email addresses a convenient place to post the available living space they hope to fill or the ideal living space they hope to find.
Modi had been active in the UCSD housing group on Facebook for some time before launching Campusly.
"The spreadsheet was literally my 'I don't have a product; I'm just going to build a spreadsheet and see what happens' tactic," he told the UCSD Guardian.
Originally, Modi had plans to build a more general online rental community, similar to Craigslist, in order to help renters. His plans changed after realizing that certain groups of people, whom he calls "infinity groups," choose their rentals based on proximity to a specific area in mind — a category that includes college students.
"In colleges, students turn over every few years, so what happens is [they] graduate at the end of the year [and then their] apartments become vacant. That may not be the case if you're living in suburbia with your family; you may rent for 10 years or longer," Modi explained. "And so we started looking at college students a little bit more."
Facebook was a major source of insight for Modi, who said that after spending months studying patterns on the UCSD Housing group, he was surprised to see a disproportionately high ratio of students looking for housing to  those looking for available spaces.
"If [students] have social media, Twitter, Facebook and they're going to school actively, what is it that's preventing them from finding a place right away, so much that they're looking for places for as long as a month?" Modi said. "I can't quite put my finger on it, but I think that [Campusly] could cut that time down for them. That's a lot of energy spent worrying about where you're going to live, and that energy could be better spent on your classes or engaging with university events."
Campusly creates a secure off-campus housing community by listing empty rooms, roommates and apartments available from UCSD students. Modi developed the idea through hundreds of interviews with students and renters, researching the market while developing his product. His searchable spreadsheet had thousands of views in only a couple months. Now Campusly is a fully functional housing resource.
But Modi wants Campusly to serve students in more ways than in just finding housing; he wants students to use the website to find others who live nearby and to build a social network that's comfortably close to home. He explained that his own experiences living off campus as a UCSD student motivated this idea: Modi and his roommates often had busy, conflicting schedules, which left him alone for most of the time he spent at home.
"The problem I had was that I didn't know who else I could connect with," Modi said. "Thinking, 'Do I really want to go all the way on campus and sit at the library or at Price Center?' That awkwardness — it's like a borderline between loneliness, but not really loneliness because you have friends, but none of them are around, and so you almost feel like you have no one."
Modi designed his website to be a tool to not only find housing, but to find a reliable community. The website connects users in a specific area to help arrange carpools, study groups, grocery runs and even helps find people to split an Uber with you — all without ever sharing your address with anyone. This network tries to prevent commuters from feeling separated from the campus community.
"Imagine if there were a cluster of 50-plus students in Clairemont Mesa and they could get together, get to know each other, not have to trek over to campus but still feel like they belong in a social group with other students from UCSD," Modi said. "It tightens the bond back to the university by providing a sort of virtual campus, off campus."