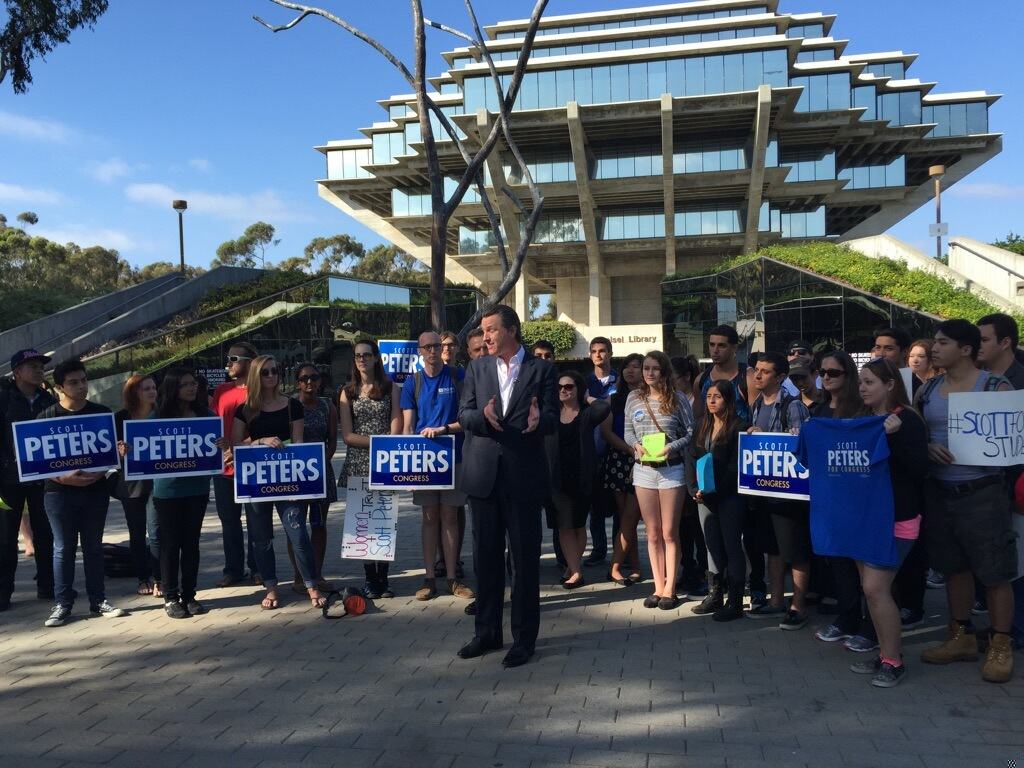 Lt. Governor Gavin Newsom visited campus Thursday to campaign for Congressman Scott Peters in an event hosted by Tritons for Peters.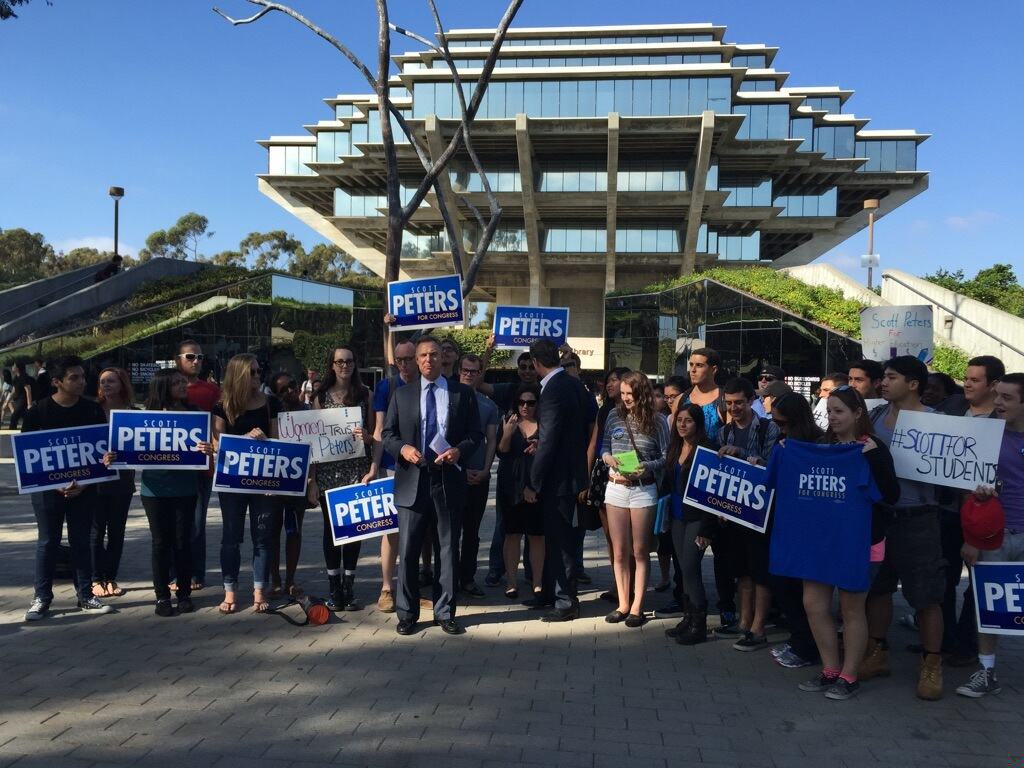 Newsom primarily discussed financial aid and student loans in a brief address in front of students at Geisel's Silent Tree sculpture. Congressman Peters, a Democrat, also spoke, highlighting the close congressional race for the 52nd District against Republican rival Carl DeMaio.
Newsom also served as a guest speaker in Professor Nathan Fletcher's POLI 102G class.