Photo Review: KSDT Show – Rose Tinted Glasses & Strange Case
On April 21, KSDT Radio held a show that included bands like Rose Tinted Glasses and Strange Case, both based out of Southern California. Rose Tinted Glasses, in particular, is a student band from UC San Diego. I had previously listened to Rose Tinted Glasses sometime ago when they played for KSDT during a show on the Old Student Center's hump. However, they were battling the wind and playing out in the open air, making their sound difficult to hear. Nonetheless, I could see how energetic and engrossed in the performance they were, and thus, have been itching to see them perform since.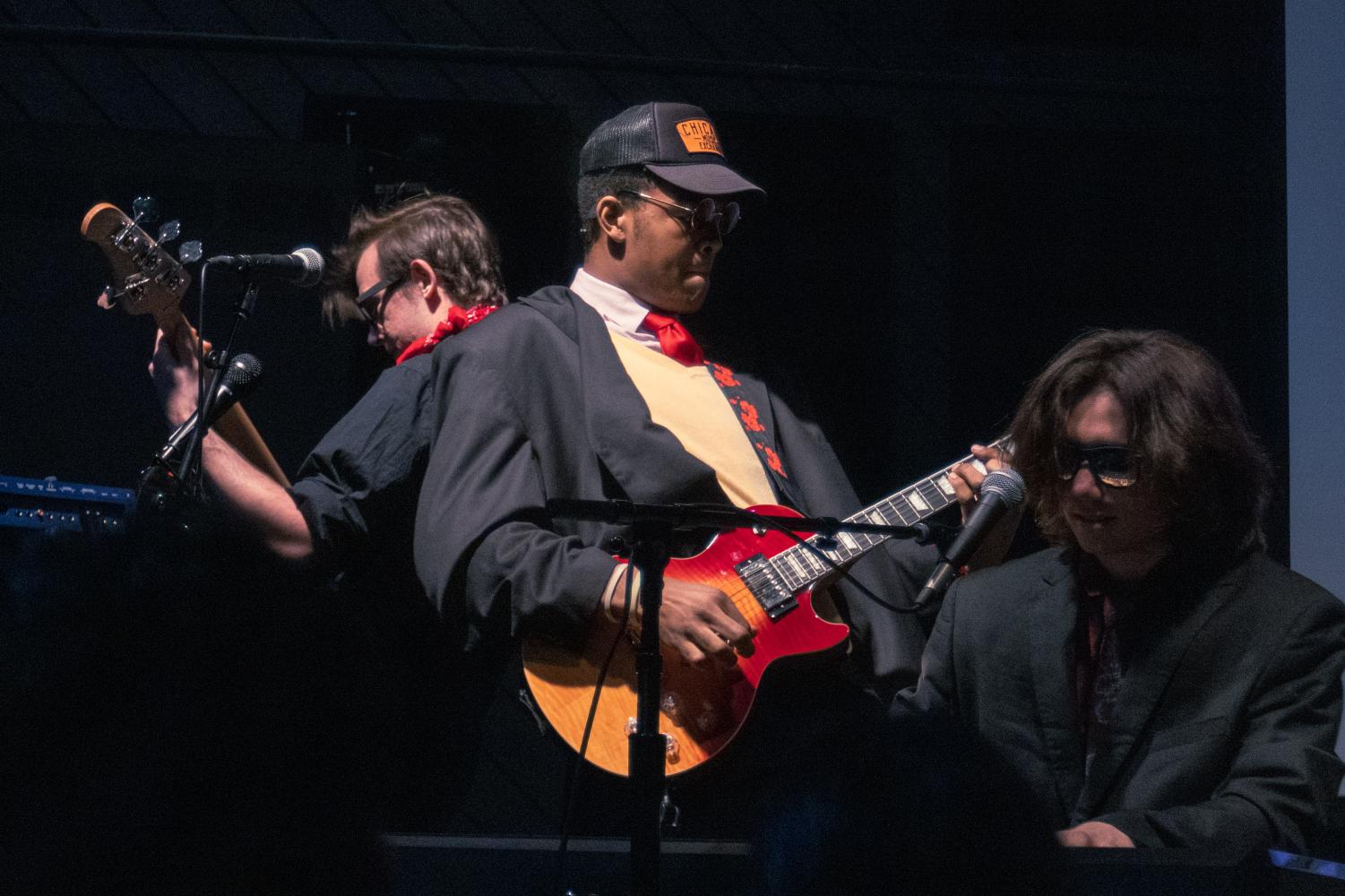 Rose Tinted Glasses consists of Connor Reynoso on the piano, Alain Njike on the guitar, Cody Rupp on the bass …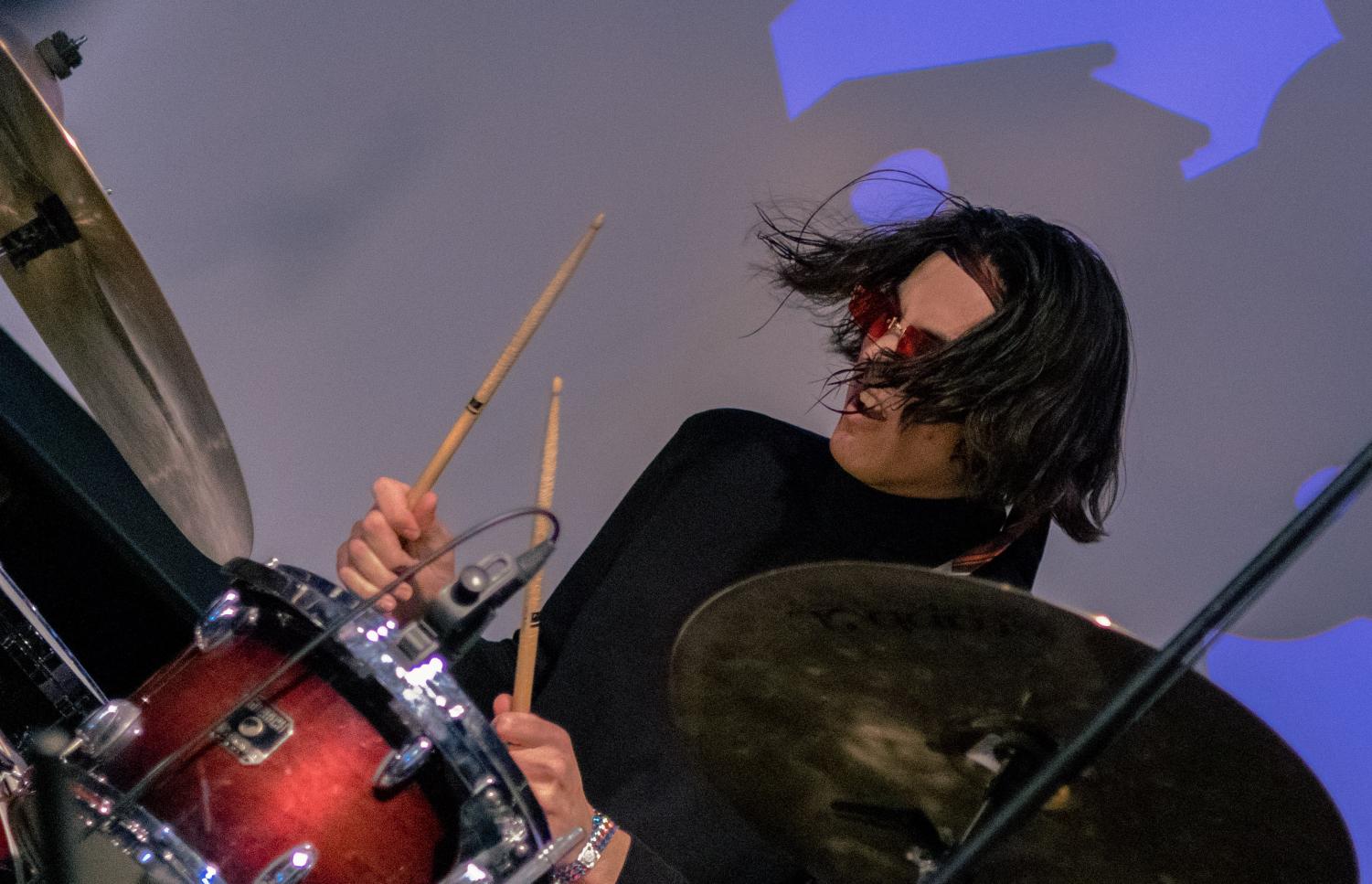 And you can't forget Mason King on the drums. All of the members are second-year students and come together to form an indie rock band that is extremely high energy and knows how to keep a crowd entertained. Part of their ability to keep the crowd entertained comes from the lead singer and pianist, Connor,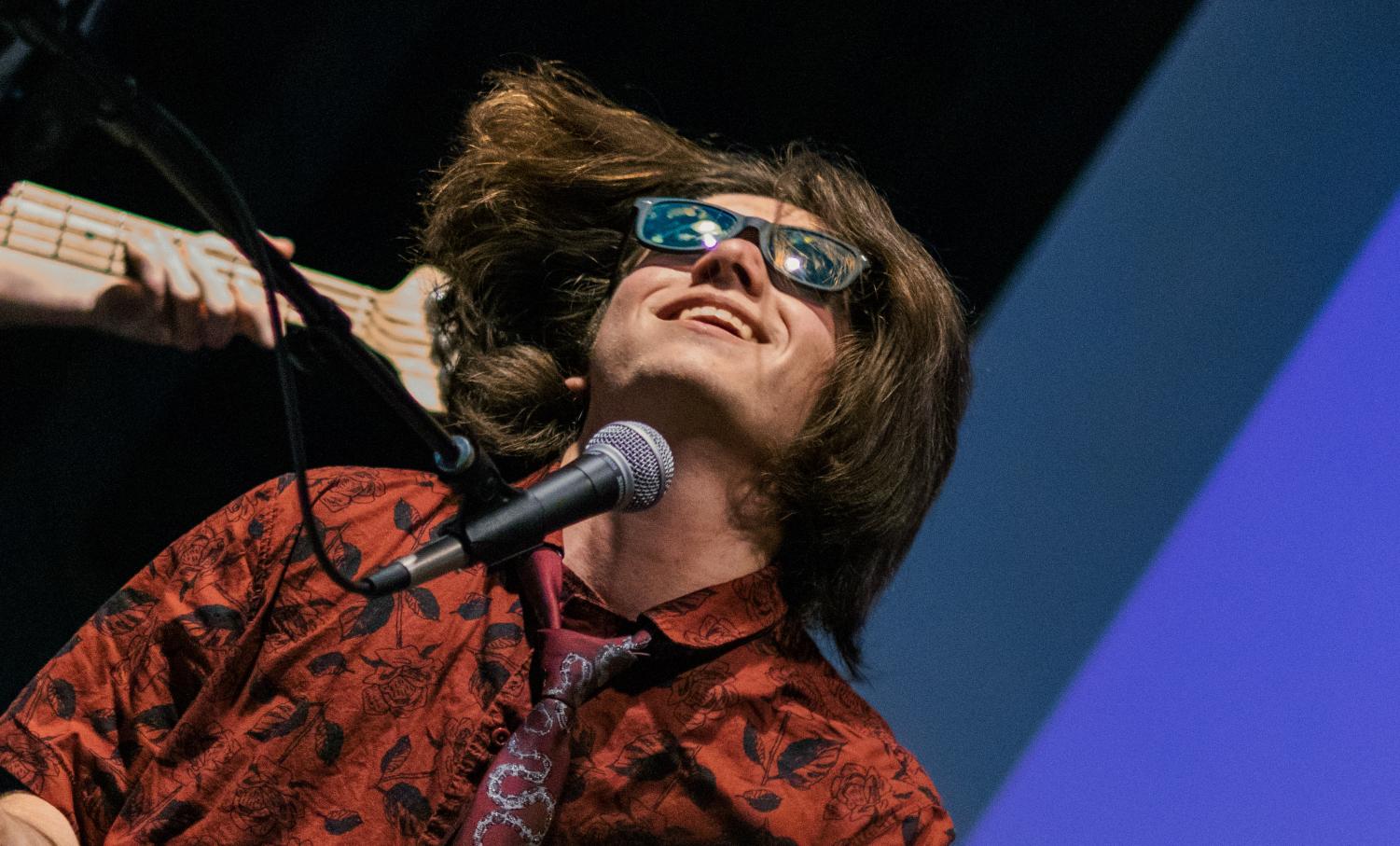 and guitarist Alain— who is photographed here jumping down into the crowd and shredding his guitar.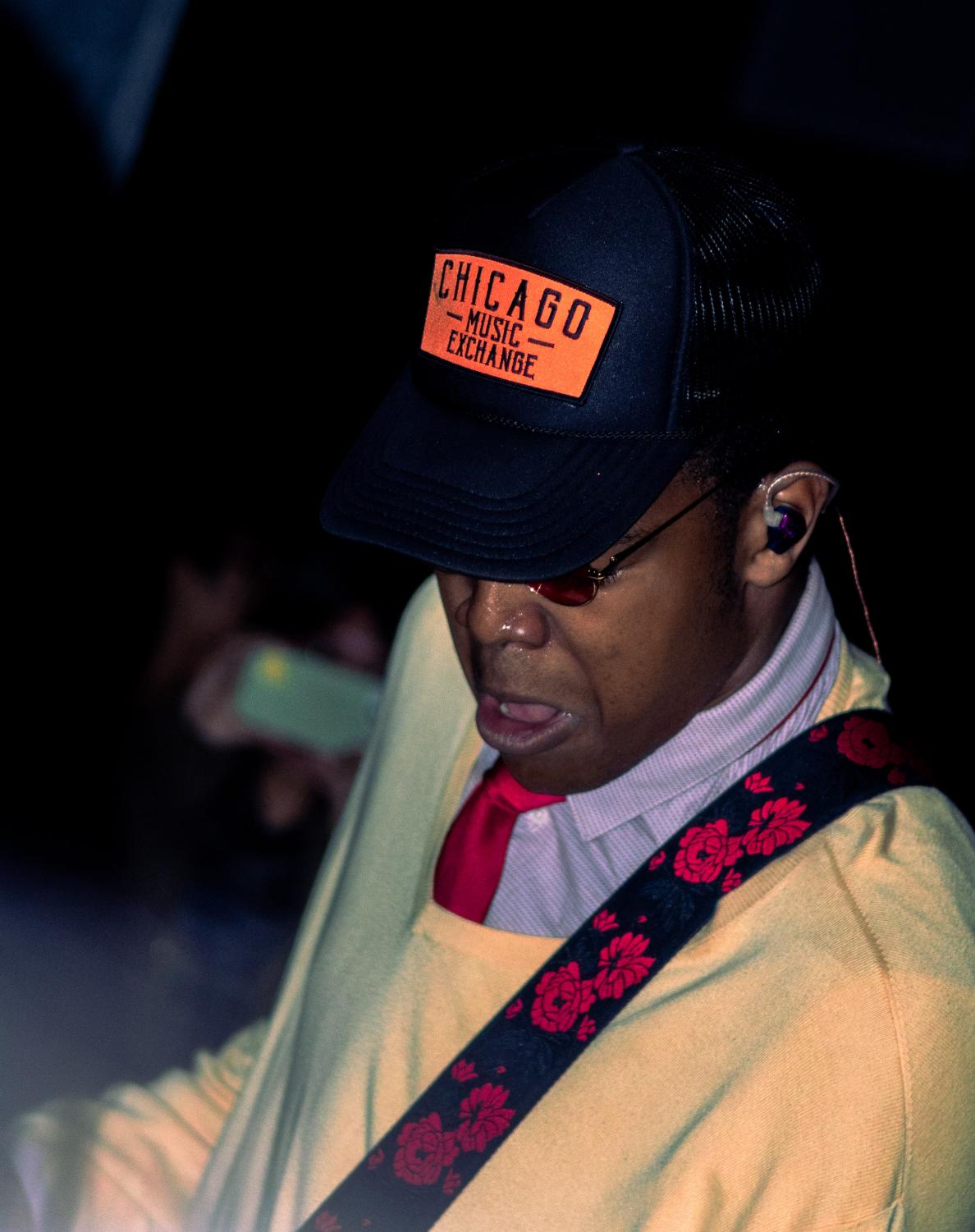 The chemistry between the two is palpable, making the band's performances even more captivating.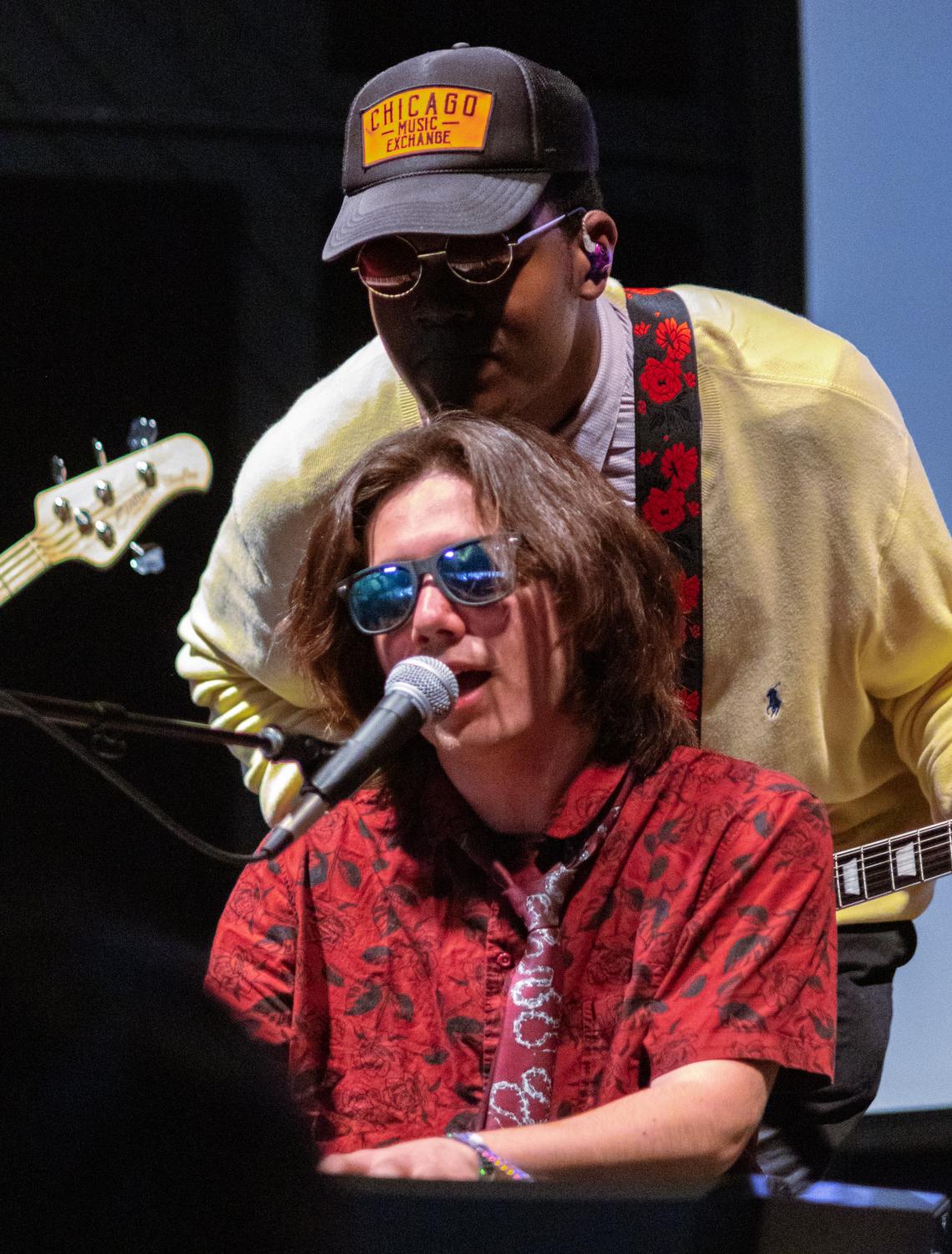 Once Rose Tinted Glasses wrapped up, Strange Case came onto the stage and genuinely impressed me. Prior to this show, I had never listened to Strange Case. They describe their sound as "Surf and Turf," and I would say that this is a fitting description of their music. Their entire vibe is very indie beach rock and made for a great listening experience.
Throughout the entire performance you could see lead singer Mikey Nekta just give it his all on the microphone.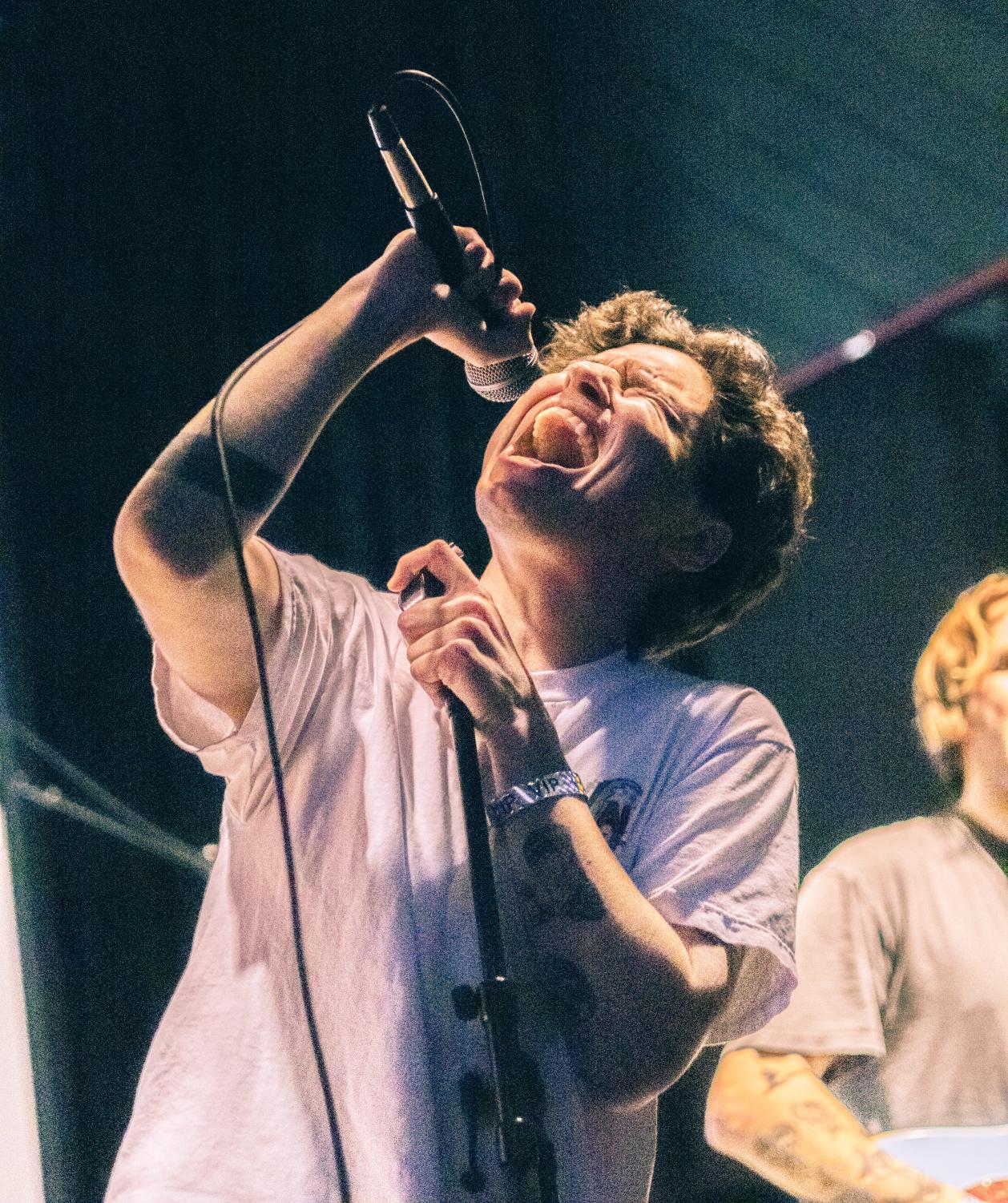 The same goes for guitarist Zane Vandevort, who always seemed to be in the zone when on guitar: eyes closed and head tilted back as his guitar rang out some of the best-sounding chords of the night.
At one point, even Mikey got on the guitar and let Zane sing for a couple of songs, adding variety to the show.
The event's only crime was that the bassist for Strange Case didn't have room on the main stage and had to play his bass off to the side in the dark corner. Although not on purpose, this was a crime as his energy on the bass emanated from his body and made it clear to the audience that he didn't need the spotlight to give a kick-ass performance.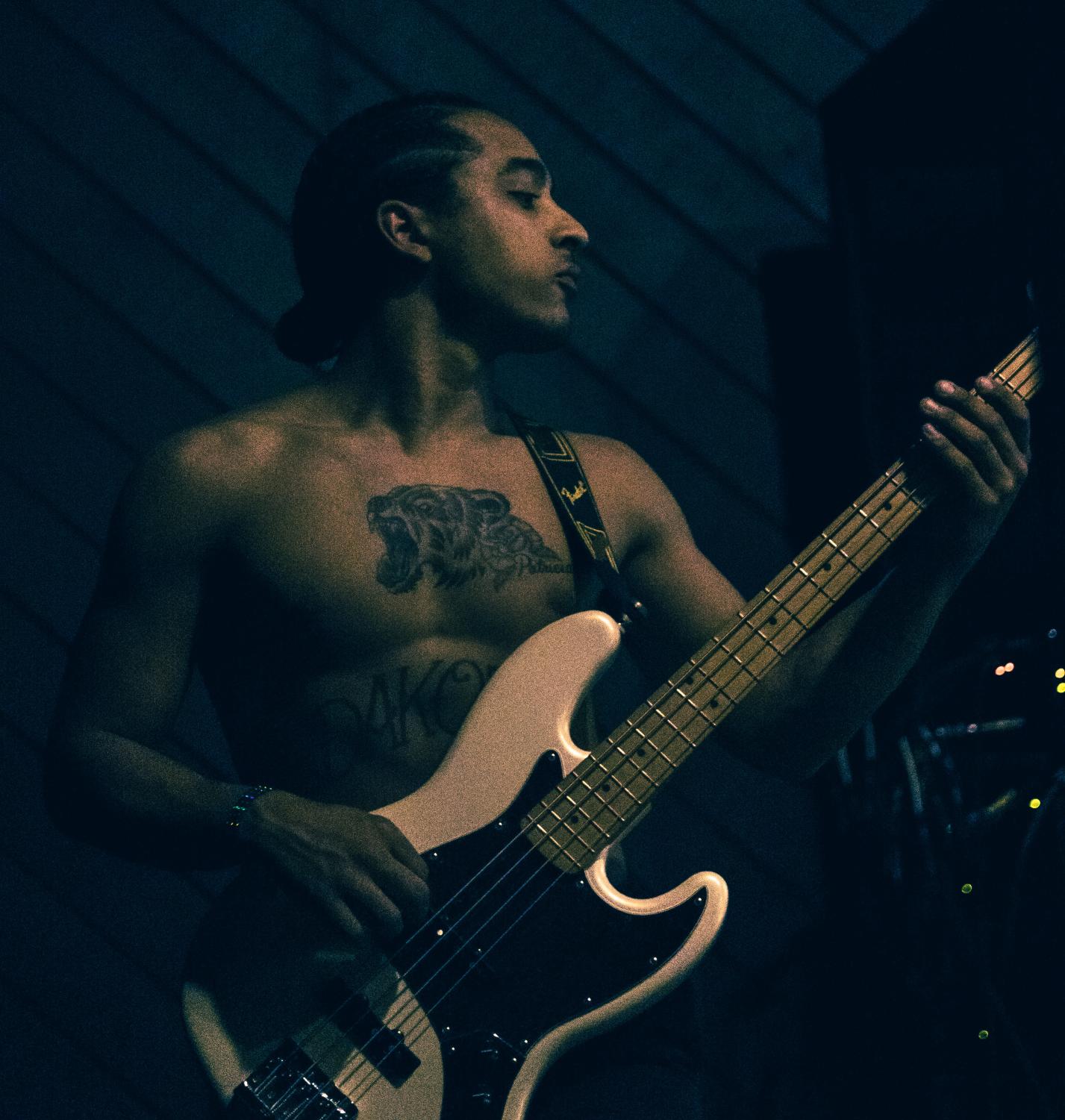 Overall, KSDT did a good job putting this show together, and I look forward to their next event.
Images courtesy of Helix Creative Solutions for The UCSD Guardian