Festival Recap: San Diego Latino Film Festival 2023
Despite taking place during Week 10 of Winter Quarter and being subject to ridiculous amounts of rain, the San Diego Latino Film Festival brought the very best of Latino cinema for its 30th outing.
Fabian's Legacy Corner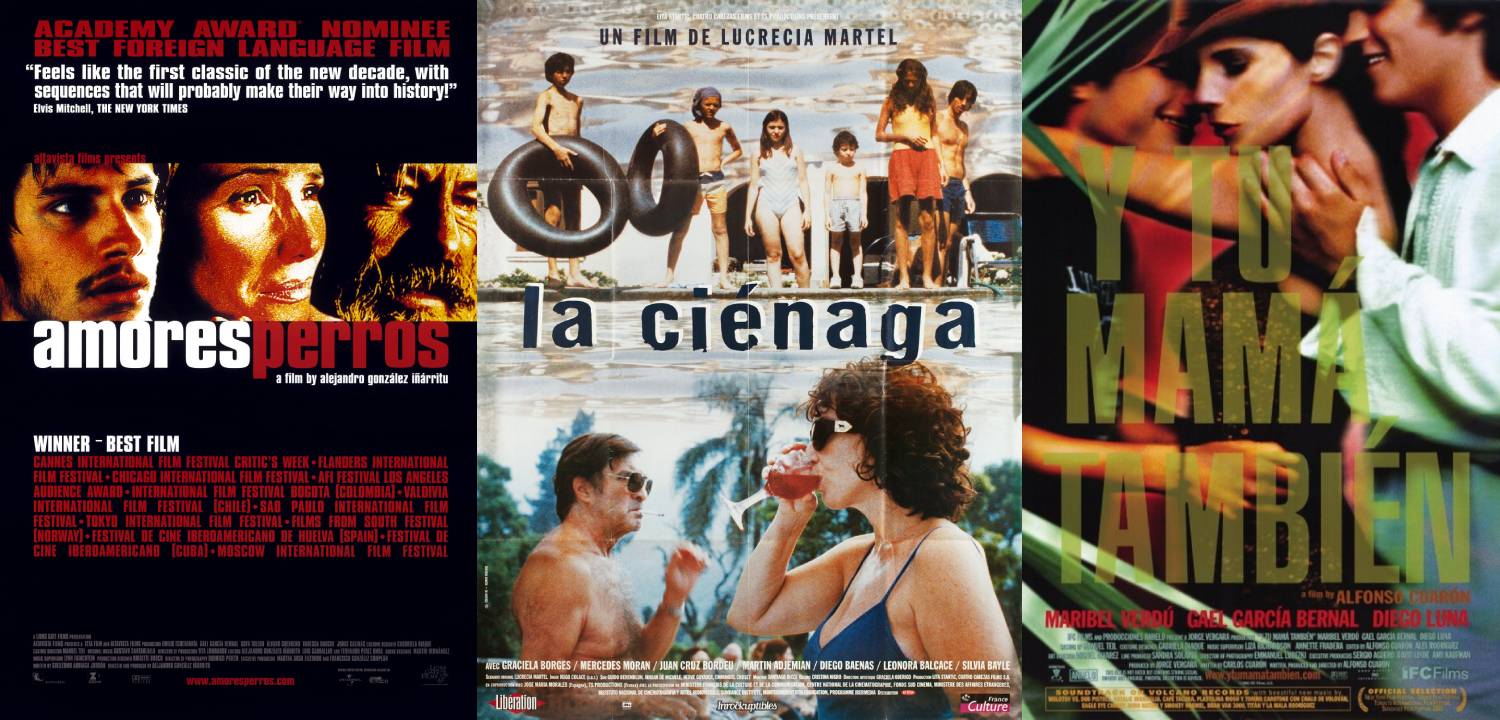 The San Diego Latino Film Festival showcased a few films from the early 2000s by three renowned directors for this year's legacy showcase. Each of them received near worldwide acclaim at the time of their release and continue to garner praise from budding movie buffs and aspiring filmmakers alike. Their influence and longevity have catapulted their respective filmmakers and actors into superstardom and are all hallmarks of Latino filmmaking. I took it upon myself to view each one of them and by the end, I gained a greater appreciation for films that originated from my own culture. It was an ethereal experience to watch these movies on the silver screen, just as people would have been doing two decades ago.
The first film in the legacy showcase, "Amores Perros" (2000), premiered on March 9, the first day of the festival. 
"Amores Perros" or as it's known in English "Love is a B—-" is the directorial debut of legendary filmmaker Alejandro González Iñárritu, better known for the extremely ambitious "Birdman," or the award-winning film "The Revenant." Watching the 2000s film in the modern era gives an intimate view into the filmmaker's sensibilities and how they've evolved over the past 20-odd years. The film focuses on three intersecting stories that all merge into a grandiose two-and-a-half-hour drama. Much like his later films, the concept was dogmatically innovative. It covers a lot of the broad strokes you'd expect from classic Spanish telenovelas, but combines exemplary photography and a breakout lead performance from Gael García Bernal, who we would later see a return of in the third legacy showcase, "Y Tu Mamá También." It's difficult to digest "Amores Perros" whole; the film presents itself like a three-course meal you have to pace yourself while eating. The writing is slow, and the camera boxes in the actors' faces emphasize, more often than not, a pained expression. Issues find ways to resolve and unresolve themselves. You're only getting a small portion of everyone's lives rather than the full picture, a running theme that would continue throughout the rest of the legacy lineup. "Amores Perros" felt like the ideal way to begin the line of masterful showcases ahead and would go on to set the bar quite high for the rest of the festival. 
The second film in the legacy showcase was Luciera Martel's "La Ciénaga" (2001) which premiered on March 12.
It's yet another directorial debut, and additionally, Martel serves as the only writer for the film. At only 100 minutes, "La Ciénaga" feels like a brief snapshot of the intertwined lives of a mostly-functional family. As the film progresses, you become a part of the unit, learning everyone's personalities and little idiosyncrasies. Most of the film is communicated nonverbally, with swooping shots of the high plains of northwestern Argentina taking center stage. Domestic life is portrayed exactly how it is in the real world: sauntering and full of moments of silence, providing a harsh reflection of the reality of banality. The ensemble cast bounces off of each other perfectly, their performances so lifelike and personal. Conversations are had, but people don't respond quite how you think they would; plans are made but fall through unexpectedly; and goodbyes are always suspiciously close to hellos. "La Ciénaga" puts you in the eyes of a child, guiding you through life-altering moments, but never giving you enough knowledge to fully understand them. You begin to recall those once-forgotten memories that you've never been able to shake since you were little. However, as an adult, you can peer through the murky looking-glass and recognize just how sacrosanct those supposedly mundane memories truly were. Your heightened awareness brings with it a touch of blue melancholy, but an equally overwhelming sense of rosy nostalgia. 
The final film in the legacy showcase was "Y Tu Mamá También" (2001) which premiered on March 15. 
"Y Tu Mamá También" is the only legacy showcase that was not a directorial debut. The film is directed and co-written by Alfonso Cuarón alongside his brother Carlos Cuarón. Cuarón is most famous for his entry in the Harry Potter film series, as well as the Netflix Original "Roma." "Y Tu Mamá También" represents many things in the Latino filmmaking landscape, earning itself a relative gold standard in the film community. While the film practically speaks for itself, its meta-context is equally fascinating. Despite being born in Mexico, Cuarón has made more American and English-speaking films than Spanish films. The sudden return to Mexican storytelling could explain the overwhelmingly raw and provocative nature of the film. Cuarón is speaking authoritatively; he's no longer just passively communicating. "Y Tu Mamá También" at its core is a relatively simple film, it's a glorified road trip movie about two Mexican boys trying to sleep with an older Spanish woman. However, distilling it to that drastically undercuts the beauty underneath. Its simplicity is built upon just by how intimate and pervasive it can be. Much of the film was improvised and shot on digital cameras giving it a documentary-esque aesthetic. The film also marks the first collaboration between legendary Latino actors Diego Luna and Gael García Bernal. It's hard to imagine this as their first time working together when their moments on screen make them seem like they've been best friends for a lifetime. Much like "La Ciénaga," you can feel the essence of youth really take form and manifest into what can only be understood as the swan song of young adulthood. That awkward and unforgiving transitional phase where nothing really seems to make sense. Yet you're forced to make life-altering decisions that speak volumes about your inevitable temperament. 
Much like the films themselves, these words are simply just brief accounts taken of what my editor and I actually witnessed. The beauty of film is that it's made for everyone to appreciate and enjoy. What was so special about SDLFF was connecting to films that came from a culture I'm lucky enough to call my own. While these festivals are mainly about shedding light on new talent, it's dismissive to assume these films didn't come from somewhere else first.
– Fabian Garcia, Senior Staff Writer
"Los Mecánicos"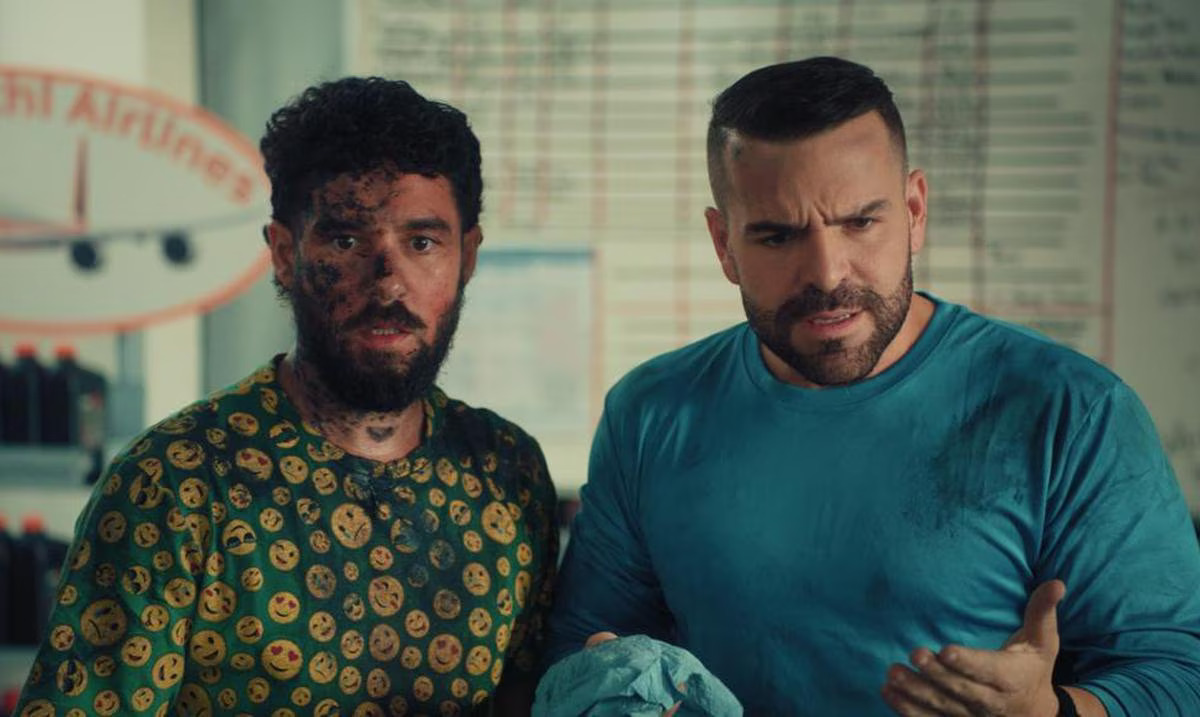 The Puerto Rican comedy "Los Mecánicos," directed by Julio Román, was the first film I saw from the San Diego Latino Film Festival lineup, and I partly chose it because of my father. The last time I mentioned my dad in an article I mentioned how we both worked as mechanics and would participate in what I referred to as "shop talk," and a lot of my experience with my dad as a mechanic resonated in this film.
The film centered around four characters: Linda (Gredmarie Colón), a daughter who leaves her comfortable office job behind after inheriting her deceased father's failing auto shop/racing team, and the equivalent of the Puerto Rican Three Stooges: Luis (Osvaldo Friger), Alex (Jason Calderón), and Walde (Juan Botta) — who in the movie are three actors who previously played mechanics in a TV show, pretending to be real life mechanics. The premise is simple: after inheriting the shop, Linda enters a race with a large cash prize to keep the shop afloat; however, with only race driving knowledge and no mechanic experience, she enlists the help of Luis, Alex, and Walde, unaware of their actual professions. Thus, chaos ensues. 
Like giving a first-grader a book on quantum mechanics, it's hilarious to watch the three bumble their way around a car. Eventually, Luis settles to be the driving specialist, Walde is the detailer, and Alex is the mechanic. Alex's mechanic arc in this film was funny because at first, he attempts to watch YouTube videos on cars — which is insanely relatable as every mechanic, regardless of how talented, has at least watched one ChrisFix video after getting stumped by a car. He then enlists the help of a crackhead mechanic who fixes things a la MacGyver (with chewing gum), only to eventually, under the tutelage of the crackhead mechanic — which, having spent some time in the profession, was a very accurate portrayal — learn to spin wrenches and become an amateur mechanic. 
My only criticism about the film is that the film obviously spent a lot of time and effort on the scenes with cars, feeling as if they came straight out of a "Fast and Furious" film, but leaves them feeling out of place with the rest of the film that looks more like your traditional low-budget comedy. Regardless, the film was an overall treat and was reassuring to see that the mechanic's experience is similar throughout the world.
– Hector Arrieta, A&E Editor
"La Vida en el Silencio"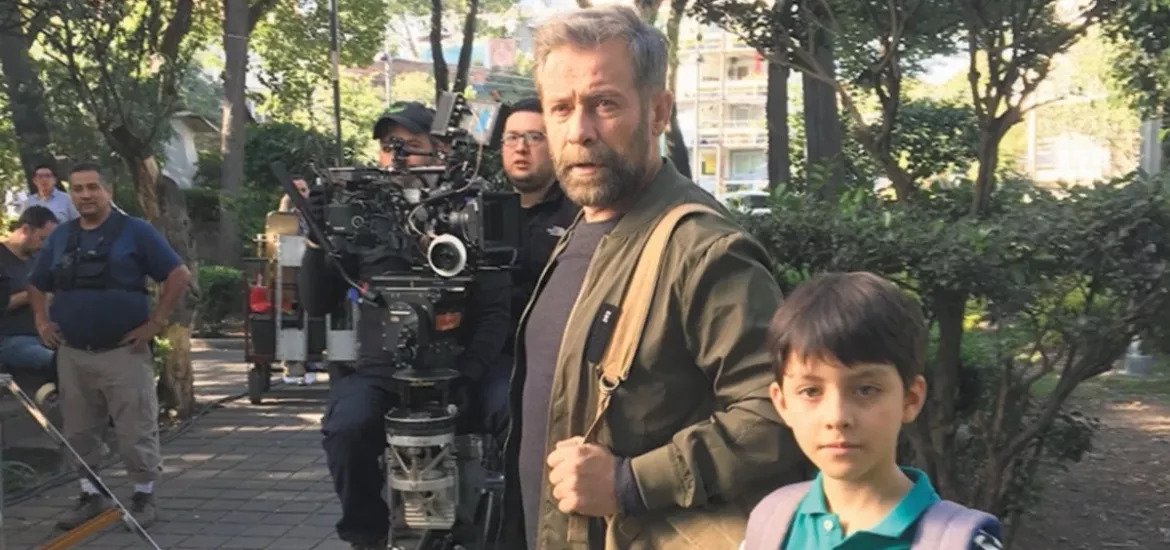 "La Vida en el Silencio" centers around struggling musician and father Fran (Juan Manuel Bernal) and his son with autism Samuel (Faird Navarro) as they attempt to navigate the world and Mexico City together. Fran is a single father after his wife Mariana (Gabriela de la Garza) abandoned the two soon after discovering Samuel had autism. The years that follow feature Fran attempting to connect with Samuel on some level, "I wonder if my son will ever know who I am? Dad, or some instrument who gives him food?" he says in the film. However, all of a sudden, Samuel began to play keys on the piano in their home, and, ecstatic, Fran began to use it as a way to communicate with Samuel. It's clear Fran always loved Samuel with all his being, and this new form of communication ignites a new hope in him. 
But alas, not all is well, Mariana eventually reappears in Fran's life, attempts to reconnect with the father and son, fails, and dies on a rainy night. After these events, Mariana's parents, Samuel's grandparents, file a claim to take custody from Fran, citing his inability to make ends meet. It's at this point in the film that Fran attempts everything in his power to keep Samuel in his custody, even running away with him not once, but twice, with the ending featuring Fran, Samuel, and the love interest of the film, Eugenia (Claudia Lobo), running to Quebec. 
Everything in this movie is a work of art, from the grain and the color grading that comes along with using 28mm film to the soundtrack that primarily features jazz. Then the acting, especially from Navarro, who is perhaps the most talented child actor I have ever seen. For a child of about 6 to 8 years old to perfectly capture a child with autism obviously took a lot of studying and dedication for which I must give him all the appraisal that I can.
Speaking of acting, it would be remiss of me if I didn't mention Juan Manuel Bernal and his work on this film. One scene in particular stuck out the most to me: after it's shown that Fran loses custody in a court, the scene switches to Fran playing the trumpet later in the evening at a gig. The lighting is dim, leaving only a black background, heavy grain, and Fran's face as he rings out a somber jazz number. The look on Fran's face, the look of sheer pain communicated so eloquently and simply, brought me to tears. 
As I have a divorced father myself (although my mom is still in the picture), I could see my dad in Fran. Much like Fran in the film, who would go to gig after gig playing in jazz and mariachi bands to be able to support Samuel, my dad was a DJ on top of his day job, and often would play four nights out of the week to be able to support himself and me. 
As a kid, I always wondered how he could possibly go to a fun setting during such a trying time in his life, but seeing the pain in Fran's face allowed me to vicariously live what my dad might have potentially lived in his own life. Much like I hope Samuel found out who Fran was to him, this film reminded me of who my father was to me: more than a mechanic, a DJ, a friend, but a man who would put everything on the line for me. I proceeded to call my dad after the conclusion of the film, and simply said, "I love you, dad."
– Hector Arrieta, A&E Editor
Images courtesy of San Diego Blake, IMBd, Posterrazzi, Posteritati, Helda Hoy, and El Nuevo Dia