OceanView restaurant in Thurgood Marshall College hosted its grand opening Wednesday afternoon, featuring free samples of food, live music and free shirts.
The restaurant is located next to the Marshall resident halls and will serve as the dining hall for Marshall College, which has been without one since Oceanview Terrace closed before the 2015-2016 academic year for renovations.
Christine Clark, UCSD Communications Manager, said that HDH completely renovated the kitchen and added other new features that better utilize space. The restaurant also updated its menu, which was previously centered on Mexican food.
"I think it's off to a great start, and from what I have heard and seen, the sales have been really impressive," Clark told the UCSD Guardian.
The features that set OceanView apart from the other dining options on campus are its joint halal and kosher station, called Spice, and the 24/7 coffee and gelato bar, called Counter Culture, which is the first 24-hour dining option offered on campus. The restaurant also includes 3rd Kitchen, which offers build-your-own pizza, pizza by the slice, chicken wings and cuscinos, and a salad stand.
According to a statement from Communications and Public Affairs, "the kitchen is the product of a collaborative effort between the Muslim Student Association, the Union of Jewish Students and Housing Dining Hospitality as well as Thurgood Marshall College."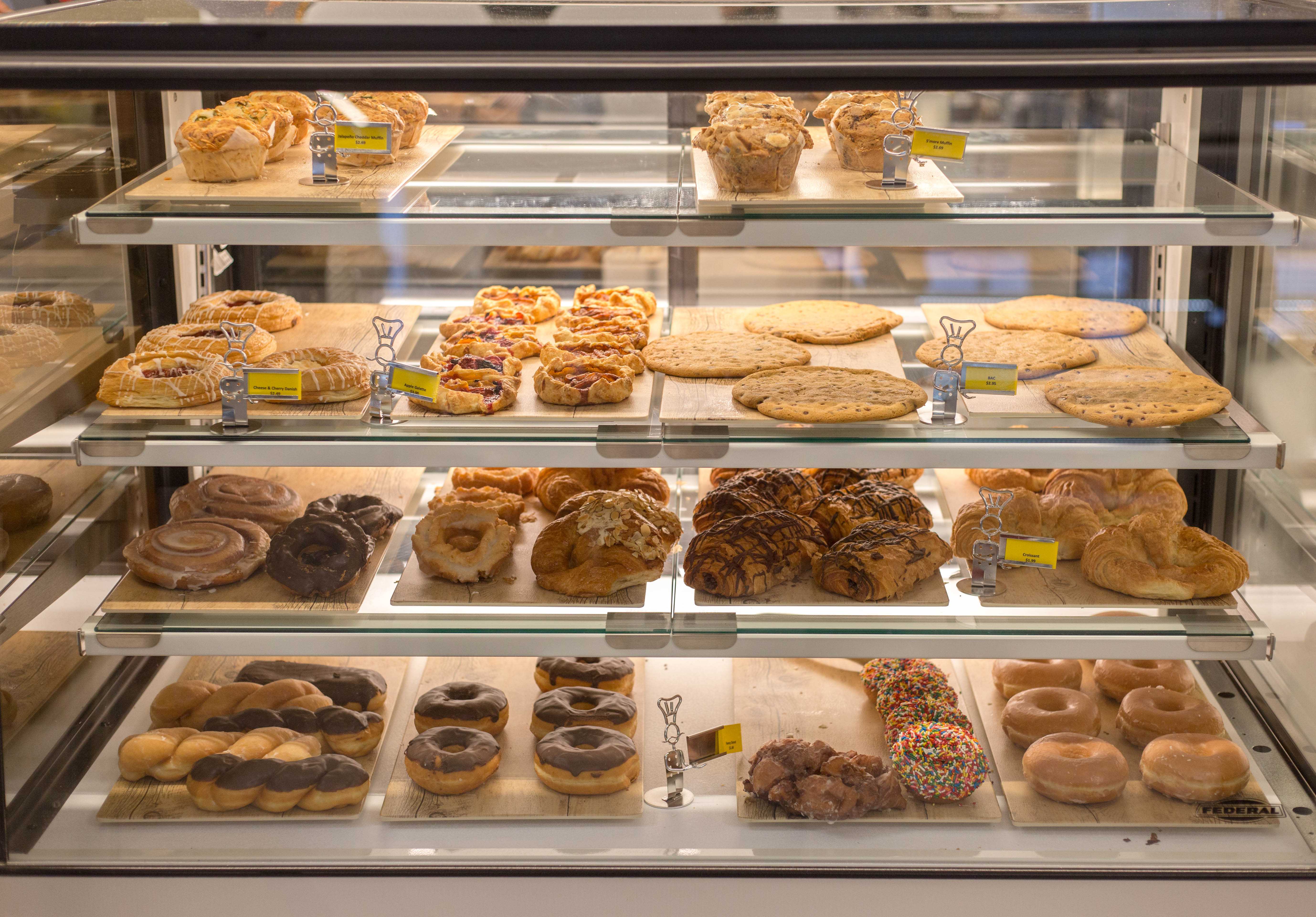 Rabbi Yehuda Hadjadj from Chabad of UCSD, a Jewish organization on campus, told the Guardian the Jewish community on campus had been pushing for an all-kosher dining option on campus for several years. After gathering students and communicating the demand and benefits several times by talking to various people within UC San Diego, he said the school was responsive.
"I think the turning point was that we were able to communicate with [UC San Diego] to let them know that this was going to build community because food unites people, and if you have [food], people can connect," Hadjadj said. "Today's all about connection, right? So this was a way to connect different people of different kinds of backgrounds together."
Hadjadj said Spice ran out of food every day of the soft opening, serving 675 meals Tuesday night alone.
Nadah Feteih, a Warren junior and the Vice President of the Muslim Student Association said the dining halls were very limited in halal options, with occasional selections at Lemongrass and Bombay Coast, although she said Oceanview did have some halal and kosher dining options before its renovations.
"I think it's a step in a good direction in terms of having more options and accommodating other groups on campus, like the Muslim and the Jewish students who, as part of our religions, do follow a specific diet," Feteih said. "I think it will definitely be really helpful, and it's a really kind gesture for the University to include something like this."
Rabbi Yudell Reiz, a quality-assurance kosher supervisor for Spice, said the process of opening the station has been smooth so far, although with a lot of extra work to make sure everything is kosher.
"We have been totally overwhelmed beyond imagination so far," Reiz said.
Derek Ung, a Revelle senior who lives in the Village, said for students who do not live in Marshall, it is worth the walk to try OceanView at least once.
"I'm impressed with the dessert, the cheesecake specifically, and I thought the pizza was pretty good," Ung said. "Overall, I'm glad that they renovated [Oceanview Terrace]."
Yusuf Pashaliyev, a first year Marshall student who used to frequent Pines and Lemongrass in Price Center, had been to Oceanview twice before the opening today.
"I waited nearly an hour for the build-your-own [pizza]," Pashaliyev told the Guardian. "It was good, but it wasn't worth the wait."
In comparison to other dining halls and restaurants on campus, he said Oceanview was better in terms of quality of food.
Kelvin Do, a junior transfer student from the Village, said he specifically liked the wings and the pizza he tried at the grand opening and would definitely go back on a regular basis to spend his dining dollars.
"Kind of similar to the other restaurants on campus, the food is a little pricey," Do said, "but other than that, I think it's fairly high quality."
While the coffee and gelato bar will be open 24/7, Spice will be open Monday through Thursday from 10:30 a.m. to 2 p.m. and 4 p.m. to 8 p.m., and on Fridays from 10:30 a.m to 4 p.m. The 3rd Kitchen will be open 7 days a week from 10:30 a.m. to 1:00 a.m.