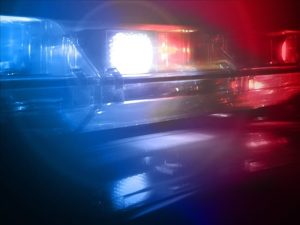 Members of the UCSD community received a notice from campus police Thursday night reporting that a woman had been assaulted by an unknown suspect near UTC.
The attack, the report said, occurred Saturday, Aug. 30 around 8:30 p.m. An unnamed female victim was approaching a pedestrian bridge near the 4500 block of La Jolla Village Drive when a "Hispanic male adult" grabbed her and dragged her into nearby bushes. Witnesses were able to chase the suspect away from the victim.
"As students prepare to return to UCSD we are reminded that the campus and surrounding areas, although generally safe, unfortunately are not immune to criminal activity," the police notice read.
The suspect has been described as weighing between 160 and 170 pounds and was between 5 foot 8 inches and 5 foot ten inches tall. The man is reported to have been wearing a "black baseball cap, white shirt with black long sleeves, black pants and leather boots with thick black soles" and may have been a transient.
Police do not yet have a suspect in custody, though anyone with information pertaining to this case has been directed to reach out to San Diego Police at 619-531-2000 or SDPD Detective Tim Radtke at 619-531-2332.