Rhine-Westphalia implemented 26 chargers for electric vehicles on campus.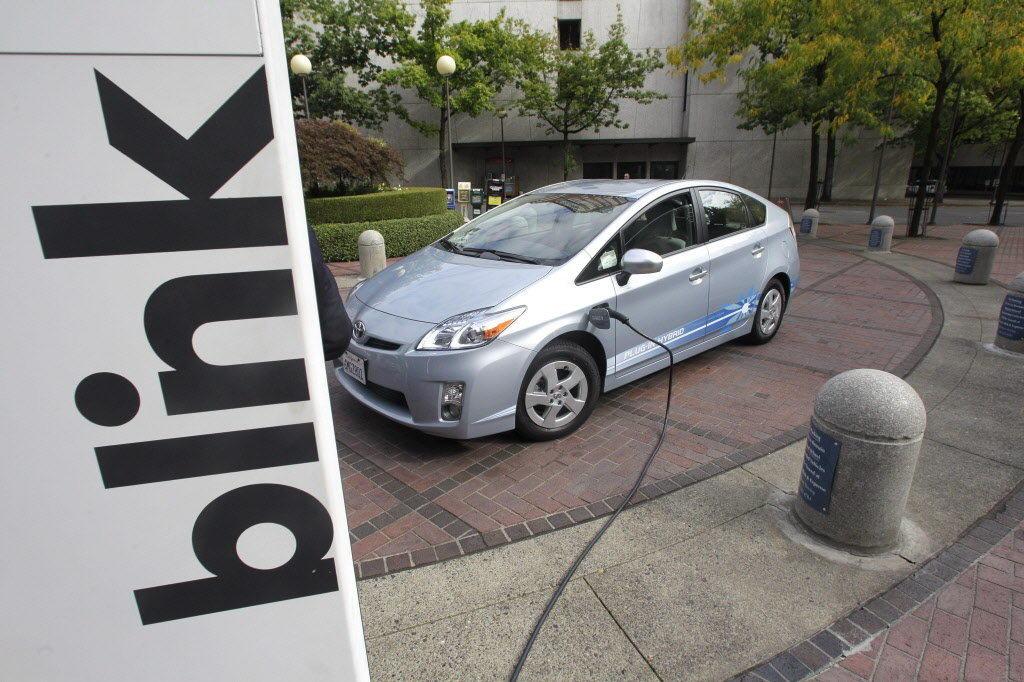 UCSD is taking part in the Intelligent Charging Project initiated by the California Energy Commission to test run electric cars and "smart" chargers over the next three years with a pilot population of 40 faculty, staff and students.
The project was launched on Wednesday, April 9, with an event at the Scripps Institution of Oceanography attended by representatives from UCSD, German multinational automotive corporation Daimler AG, the San Diego Gas and Electric Utility, the California Energy Commission and second largest German utility RWE Effizienz GmbH.
The vehicles, designed by Mercedes-Benz, are Smart Fortwo electric-drive models, which can be easily charged by simply plugging into one of the 26 chargers recently installed on campus by RWE.
The intelligent power sources, also known as Level 2 chargers, communicate with the connected vehicle and the electric grid to assess how much energy to deliver based on the grid's capacity and the vehicle's need. The Level 2 chargers, which run at approximately 210 to 240 volts, provide vehicles with 10 to 20 miles of range for every hour of charging.
Mercedes-Benz specifically designed the cars to work with this advanced communication system, which the International Standards Organization set as the new global standard known as ISO 15118, to be officially implemented in 2017.
The CEC funded the Level 2 chargers, granting $300,000 for the project. RWE and SDG&E also shared the cost of the chargers.
UCSD Vice Chancellor for Resource Management and Planning Gary C. Matthews spoke highly of the opportunity UCSD has as the demonstrative site of such an endeavor.
"We are truly excited to participate in this project, which represents the future of electric vehicle transportation," Matthews said in an April 9 UCSD News Center article. "UC San Diego is the ideal place to demonstrate this type of innovative technology as it complements our existing sustainability operations and research efforts while supporting the university and the state's efforts to promote clean energy transportation."
In addition to the 26 new Level 2 chargers, UCSD will also boast three DC-circuit fast chargers from RWE that will provide 60 to 80 miles of range with just 20 minutes of charging. Thus, UCSD will become the first university in the world to have such an abundant, diverse range of electric chargers on its campus.