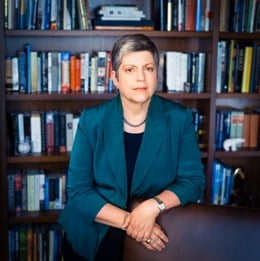 Graduate and undergraduate student leaders met with Napolitano to voice concerns and discuss upcoming plans UC President Janet Napolitano met with over 20
...
A search committee will be launched to replace Jeanne Ferrante, who will leave her position on Nov. 1 to resume her duties as
...
AFSCME health and maintenance workers will decide whether or not to protest low wages UCSD health and maintenance workers will hold a vote
...
Lights and Sirens is compiled from the Police Crime Log at police.ucsd.edu Thursday, Oct. 3 11:10 p.m.: Injury ▶A female subject fell out
...
Students need mentorship, guidance, and real-world experience before pursuing majors in STEM fields A popular method of attracting students to the world of science
...
Society dictates that we try to look past others' appearances, but what appeals to us is still defined by biology. OkCupid's new body-type
...